---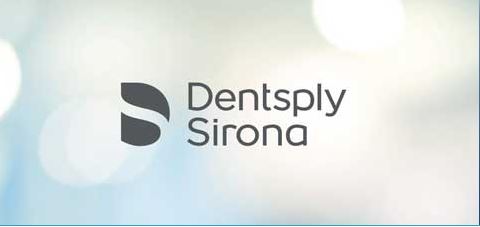 In-Ovation L - The Perfect Esthetic Option
In-Ovation L turns traditional treatment outside in. Lingual mounting In-Ovation L brackets offer an all-but-unseen treatment, while simplifying the difficult chore of archwire changes thanks to the easy-open, easy-close clips. 
By leveraging the properties of self-ligation there are new and profound reasons to incorporate lingual treatment as an esthetic alternative to traditional braces or clear aligners.  In-Ovation L takes advantages of the In-Ovation self-ligating line of brackets success to solve one of the biggest problems doctors have traditionally encountered with lingual systems — archwire ligation. The In-Ovation L clip opens and closes easily and quickly to make archwire ligation literally a "snap.
Control from Start to Finish
Dentsply GAC has translated the proven clinical benefits of In-Ovation into a lingual design. Only an interactive bracket provides full functionality throughout the course of treatment. This allows you to enjoy the early benefits of a freesliding, passive design and the precise control of an active one in the later stages of treatment. The In-Ovation L self-ligating bracket gives you a complete range of control options... simply by changing the archwire.
INTERACTIVE CONTROL
Passive Phase – Small, round wires slide freely, initiating the tooth movement process as the archwire gently levels the teeth and coaxes them into alignment.
Expressive Phase – Square or rectangular wires are gently seated into the base of the slot without contacting the clip. Programming is expressed, rotations are corrected and space closures are completed. 
Active Phase – Rectangular archwires extend beyond the slot to fully engage the clip, providing the active control necessary for functional finishing, uprighting of the roots and adjusting the torque.
Practice Advantages
More and more, adults want to experience the benefits of a perfect smile, without the obvious appearance of metal or ceramic brackets. As orthodontists, you may also have begun to see an increase in the number of patients in search of re-treatment due to inconsistent or non-existent retention after the completion of clear aligner therapy or traditional braces. For patients who want fast results and an invisible solution, traditional braces are obviously not an option. Clear aligners require compliance and lab fees and may require a longer treatment time.  Now you have a completely undetectable solution to offer your patients with In-Ovation® L.
Patient Advantages
Absolutely undetectable
Small, comfortable to wear
Speak clearly and confidently
Eat and drink without having to remove anything.
True Twin Design - Occlusal and gingival twin tie wings offer an optimal mesial, distal span for achieving superior rotation control. The elimination of the elastomeric ligatures increases your inter-bracket distance.
Triple Chamfered Slot Walls - Slot walls are beveled outward, facilitating wire engagement and reducing the chance of the archwire binding or crimping.
Smooth Swept Tie-wings - Help reduce occlusal interference for imrpoved patient comfort
Interactive Spring Clip - provides full slot coverage with two point contact for true twin rotational control and is gold for enhanced visibility
Base Design - The exclusive patented Palmer Notation laser etched into the mesh facilitates bracket management with a ready reference of the quadrant, tooth and prescription. Anatomically contoured base designed to ease bracket placement