---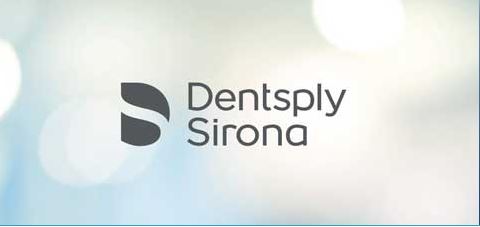 No•Trace - Correction up to 6mm
No•Trace System is the all-but-undetectable lingual treatment that work behind the scenes for patients requiring 6mm or less of correction. No•Trace System is designed to treat minor anterior alignment cases in as little as 12-24 weeks. Bonding No•Trace braces is easy and efficient with self-ligating brackets and optional indirect bonding. And because there's no action required by the patient, compliance is nearly effortless. When it comes to minor tooth movement, offer your patients the option of No•Trace System, the low-profile brace without a trace.
Practice Advantages
No•Trace System utilizes small, easy-to-bond, self-ligating, lingual brackets that can be applied to the six upper and six lower anterior teeth including wire placement, in just 30 minutes. Virtually invisible, No•Trace braces offers easy, predictable treatment so doctors and staff may treat patients quickly and effectively - without visible braces or removable trays to manage. For most cases, treatment can be completed in as little as 12 to 24 weeks.
The No•Trace System self-ligating, lingual brackets can be placed directly or indirectly. To place directly, the brackets are set just below the incisal edge, making placement as simple as placing a lingual retainer. Indirect placement is also available and allows the system to be positioned and bonded quickly.  
Additional revenue stream
Fast, easy placement with direct or optional indirect bonding
Rapid wire engagement with self-ligating brackets
Virtually eliminates patient compliance issues
No wire changes in most cases
MIM for small size and greater strength
You control the treatment
Patient Advantages
Begin treatment in under an hour
Absolutely undetectable 
Small, comfortable to wear
Fast results in a matter of weeks
Few office visits
In most cases, you will only need to place one or two wires to complete the case.
Two Options for Practices on the Move
No•Trace System is an emerging segment within the orthodontic field. It's an innovative way to address common problems such as crowding, gaps and bite discrepancies. Best of all, each No•Trace System case costs significantly less to administer than other minor treatment alternatives offered today.
With two placement options available to you, placing No•Trace brackets and archwires, is a simple process. Remarkably similar to a typical labial procedure it typically requires about 30 minutes of chair time to complete. 
Direct Placement
Direct placement of No•Trace brackets requires 3 easy steps. First, prep the teeth as you would for normal labial bonding. Second, apply adhesive and position brackets 1-2mm from the incisal edge and cure. Once the brackets are completely cured, the archwire can be immediately inserted in to the self-ligating No•Trace brackets, using thumb pressure to close the clip and secure the wire in the same manner as labial self-ligating brackets.
Indirect Placement
No•Trace System Indirect Bonding service is easy to use, and ensures complete confidence that each bracket will be in its ideal position. Once you submit your patient's impression, our lab technicians create a cast model and place the brackets on the model per your exact prescription. Hi-res images are securely posted on-line for the clinician to review and approve. Once approved, the No•Trace System indirect transfer trays are fabricated from a specially formulated polymer that demonstrates high flexibility while maintaining necessary stability
Custom bases are created that conform to the anatomy of each tooth. As a result bonding the bracket to the enamel can be accomplished with an extremely thin coating of the uniquely formulated adhesive provided that light cures easily and more efficiently than conventional adhesives. Once complete a No•Trace System Patient Kit is shipped to you to complete your case.
NoTrace is appropriate for patients with the following:
Crowding of 6mm or less
Spacing of 3mm or less/Midline correction of 2mm or less
Rotations of 25 degrees or less