---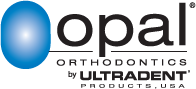 Ultradent® Porcelain Etch and Silane
90-Second Etch–60-Second Silane
​Ultradent Porcelain Etch is a viscous, buffered, 9% hydrofluoric acid. Silane is a single-component solution. HIghest bond values to porcelain occur with hydrofluoric acid etching. Use Porcelain Etch to prepare porcelain for bonding brackets.
Etch is easy to control and place
Will not stain composite or resin cement
Yields highest porcelain-to-resin bond strengths1
Silane is a single component
1 Pameijer CH, Louw NP, Fischer D. Repairing Fractured Porcelain: How Surface Preparation Affects Shear Force Resistance. J Amer Dent Assoc 127:203-209, 1996.